Partner
with us
We are welcoming new technology partners to collaborate with us on the development of the risk prediction model and the anti-microbial resistance health data hub.
We are welcoming pharma companies who are engaged in the fight against AMR. AMR is a complex challenge and needs to be tackled from various angles, nurture the development of new treatments as important as the development of solutions aiming to improve the use of antibiotics.
SPEARHEAD is a use case for real–world evidence and big data in AMR. Such predictive model does not exist yet and we aim to serve as a blue print for more resilient healthcare system models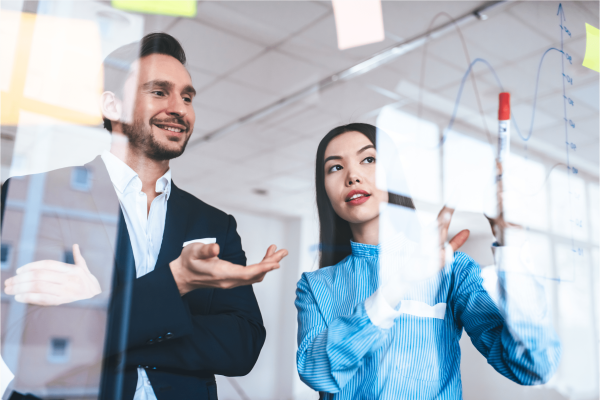 SPEARHEAD Consortium
The SPEARHEAD Consortium aims to have impact at global scale.
S

wiss

P

and

E

mic&

A

mR

H

ealth

E

conomy

A

wareness

D

etect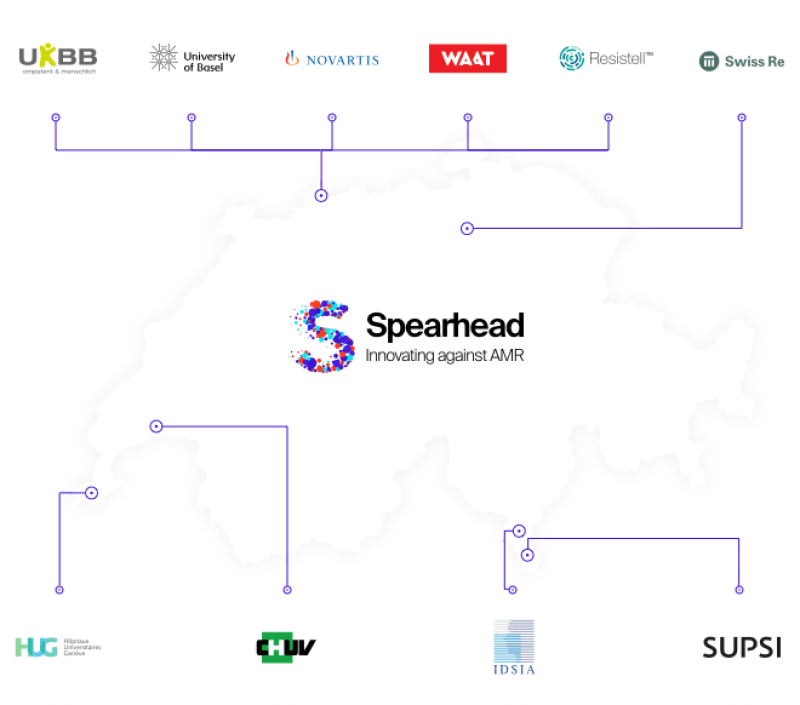 University of Basel
The University of Basel is the oldest university in Switzerland. As a research-intensive university it works closely with national and international partners to advance sciences and society. The university is regularly placed among the 100 top universities in the world thanks to its research achievements. The Innovation Office of the University of Basel is driving the partnership and ensuring that the societal challenge of AMR is addressed in a sustainable and transdisciplinary way, with long-lasting systemic impact ready to scale. The Department of Pharmaceutical Sciences and the Hospital Pharmacy of the University Hospital Basel contribute their expertise in pharmacoepidemiological research and clinical pharmacy, and started developing a pilot process for the advanced management of antibiotic stewardship. The Institute of Pharmaceutical Medicine has long-standing, in depth expertise in health technology assessment, health economic evaluation studies (model-based and clinical trial-based) and in the analysis of real-world data, in cooperation with public and private institutions.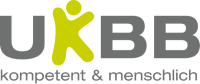 University Children's Hospital of Basel (UKBB)
UKBB brings clinical expertise in microbiology and AMR diagnosis, as well as in clinical management of AMRs and AMR therapy stewardship (the latter leads the development of Swiss national AMR stewardship activities on behalf of Swissnoso).

SUPSI – Laboratory of visual culture
The Institute of Design (IDe) of the University of Applied Sciences and Arts of Southern Switzerland is a research center focusing on cutting-edge and emerging design practices, critically reflecting on the user experiences, behaviors, aesthetics, spaces and technologies, with a particular emphasis on open innovation for social and cultural development. SUPSI FabLab is the laboratory of digital fabrication and open innovation that supports the digital skills development in the sector of architecture, design and creative technologies. It is open to students, researchers, companies, organizations and the civil society to promote the models of open innovation through the use of digital technologies.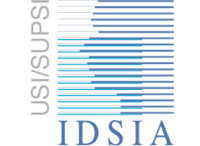 USI/SUPSI – IDSIA – Dalle Molle Institute for Artificial Intelligence
The Swiss AI Lab IDSIA (Istituto Dalle Molle di Studi sull'Intelligenza Artificiale) is a non-profit oriented research institute for artificial intelligence. It is a joint institute of both the Faculty of Informatics of the Università della Svizzera Italiana (USI) and the Department of Innovative Technologies of SUPSI. IDSIA is focused on machine learning (deep neural networks, reinforcement learning), operations research, data mining, and robotics.

University Hospitals of Geneva (HUG)
HUG was created in 1995, and is part of a tradition of excellence in medicine and science dating back hundreds of years. The group brings together 10 Geneva public hospitals and 40 outpatient units throughout the canton of Geneva, and together they form the leading Swiss University Hospital.

Centre Hospitalier Universitaire Vaudois (CHUV)
The University Hospital of Vaud (CHUV) is one of the top 5 university hospitals in Switzerland and one of the top ranking in the world. Thanks to its collaboration with the Faculty of Biology and Medicine of the University of Lausanne, the CHUV plays a leading role of European scope in the fields of medical care, medical research and education.

Resistell AG
Resistell is a clinical stage medtech start-up developing the world's fastest phenotypic Antibiotic Susceptibility Test (AST) for bloodstream infections, using a groundbreaking nanomotion, multi use technology platform.

WAAT Switzerland GmbH
WAAT is a cross-functional digital agency that provides public and private sector organizations with the enterprise-level digital solutions required to deliver their innovation projects. WAAT has successfully delivered over 100 web systems for leading institutions and companies.

Schweizerische Rückversicherungs-Gesellschaft AG (Swiss RE)
The Swiss Re Group is one of the world's leading providers of reinsurance, insurance and other forms of insurance-based risk transfer, working to make the world more resilient. It anticipates and manages risk – from natural catastrophes to climate change, from aging populations to cybercrime. The aim of the Swiss Re Group is to enable society to thrive and progress, creating new opportunities and solutions for its clients. Headquartered in Zurich, Switzerland, where it was founded in 1863, the Swiss Re Group operates through a network of around 80 offices globally.
Novartis
Novartis is a worldwide leading pharmaceutical company dedicated to improve and extend people's life in cardiovascular and metabolic diseases, oncology, immunology-oncology, musculoskeletal diseases, neurosciences, ophthalmology and tropical neglected diseases.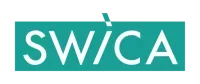 SWICA
SWICA is one of the leading health and accident insurers in Switzerland with approximately 1.5 million insured persons and 28'000 corporate clients.
GARDP
The Global Antibiotic Research & Development Partnership (GARDP) mission is to accelerate the development and access of treatments for drug-resistant infections .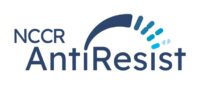 NCCR AntiResist
The National Center of Competence in Research (NCCR) AntiResist aims to tackle the rapid and global rise and spread of antibiotic resistance. A broad group of experts in the fields of clinical research, infection biology, chemistry, computation, engineering and pharmacology join their forces to advance the research in antimicrobial resistance.